The simple idea of getting kids "out on the water, messing around in boats" has remained at the core of CBF's award-winning environmental education programs for 50 years—an anniversary milestone celebrated in our latest issue of Save the Bay magazine. More than 1.5 million people have experienced CBF's model of immersive, investigative learning to date. Two of them include CBF President Hilary Harp Falk, whose early experience as a CBF educator helped shape her path and approach to restoration, and CBF Vice President for Education Tom Ackerman, who explains why education is key to creating a lasting culture of environmental stewardship. Learn how CBF's programs help achieve widespread environmental literacy by working with entire school systems and supporting teachers; inspiring students to take action through advocacy, art, research, and more; and creating lasting connections between watershed communities with real ramifications for restoration. Headlines this month include the release of the latest blue crab survey results, a major new scientific report assessing Bay restoration, and additional actions taken to protect striped bass, among others.
Inspired and want to join us in celebrating CBF Education's 50th this year? There are still a few spots left for our Middle School Eco-Camp, Student Leadership Summer Expeditions for high schoolers, and Chesapeake Classrooms teachers professional development courses this summer. Sign up today!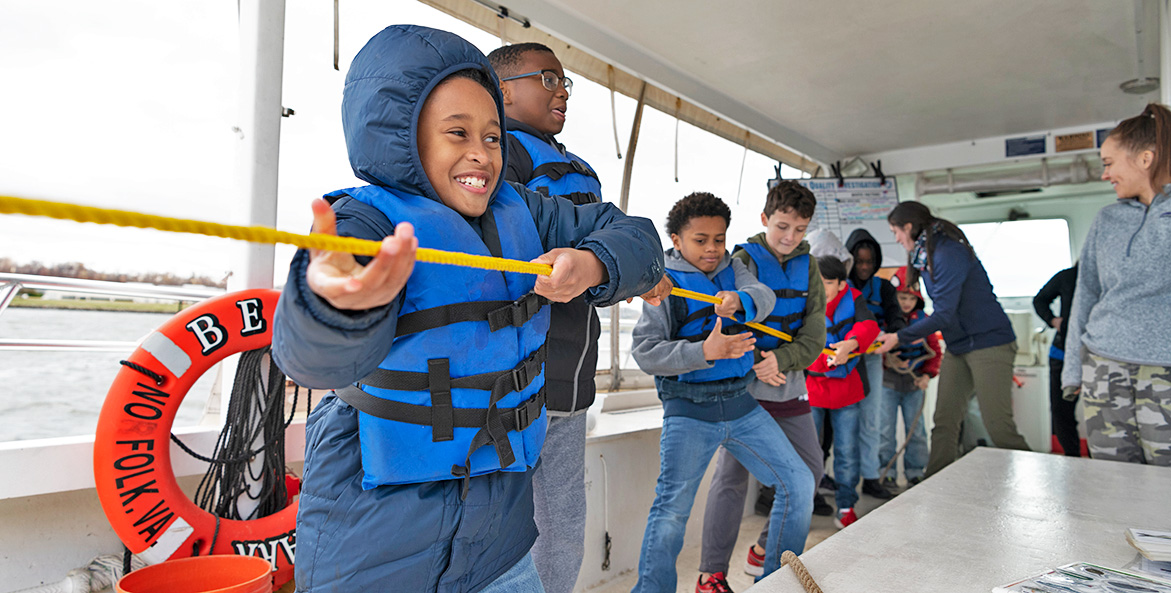 Learning for Life
CBF Education is celebrating 50 years of bringing students, teachers, policymakers, and community members outside to learn through its award-winning programs. Vice President for Education Tom Ackerman reflects on education's role in creating a lasting culture of environmental stewardship and giving people the tools to solve the complex challenges facing our watershed and our society.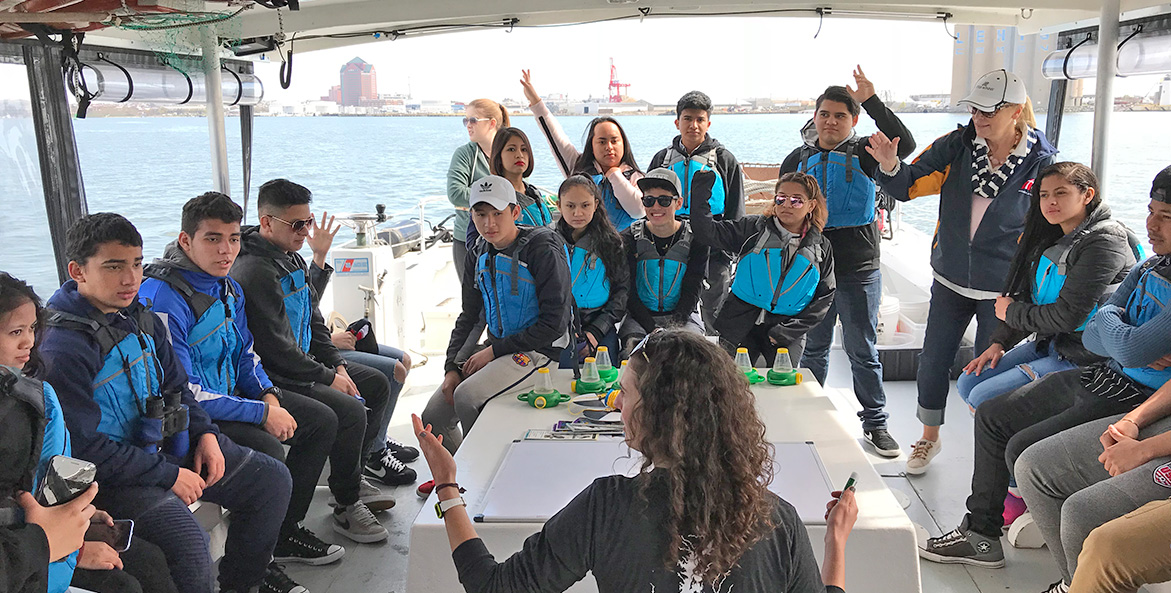 Our Watershed Teacher
The lessons we learn "being there, immersed in our environment and our communities" are the ones that stick, writes CBF President Hilary Harp Falk. Falk's early tenure as a CBF educator helped shape her path and her appreciation of the Bay and its communities. She says students can teach us a lot about solutions and optimism.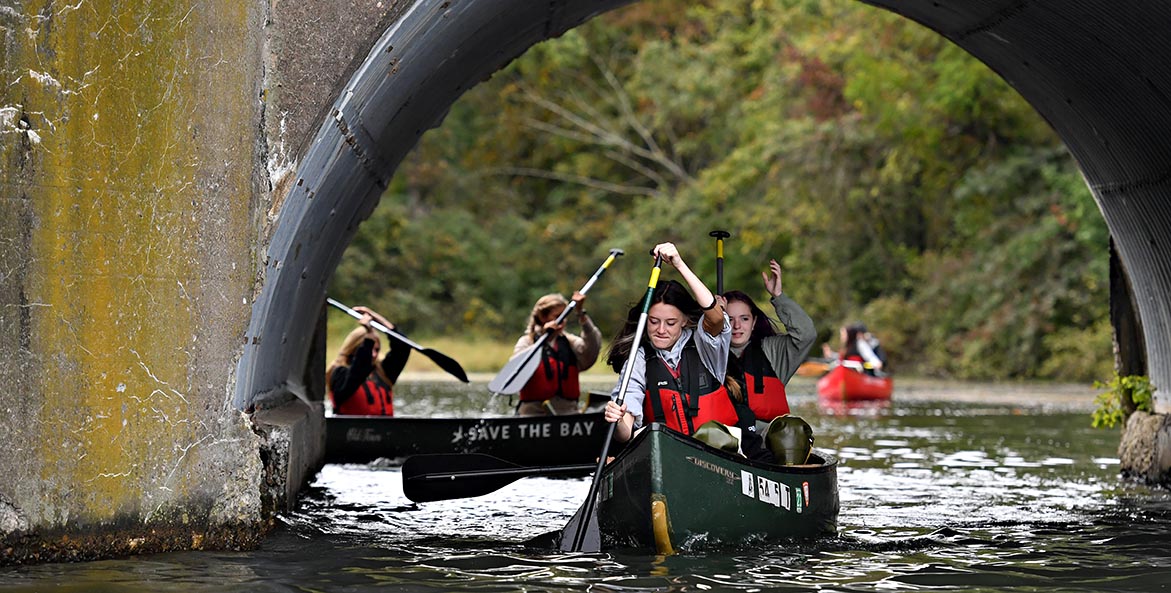 Floating Classrooms
In the early days of CBF Education, it took some convincing to get school administrators to see the instructional value of a day spent out on the water. From reliable canoe fleets that reach backyard streams to the green boats of the future, floating classrooms continue to prove their worth across decades of outdoor learning.
A Quest for Environmental Literacy
The benefits of outdoor education to students and society are backed by a growing body of evidence. But achieving widespread access depends on supporting innovation—like the pilot Baltimore Outdoor Learning Network Initiative—and removing barriers for teachers and schools. CBF and many partners across the watershed continue working to make environmental literacy a reality for all students.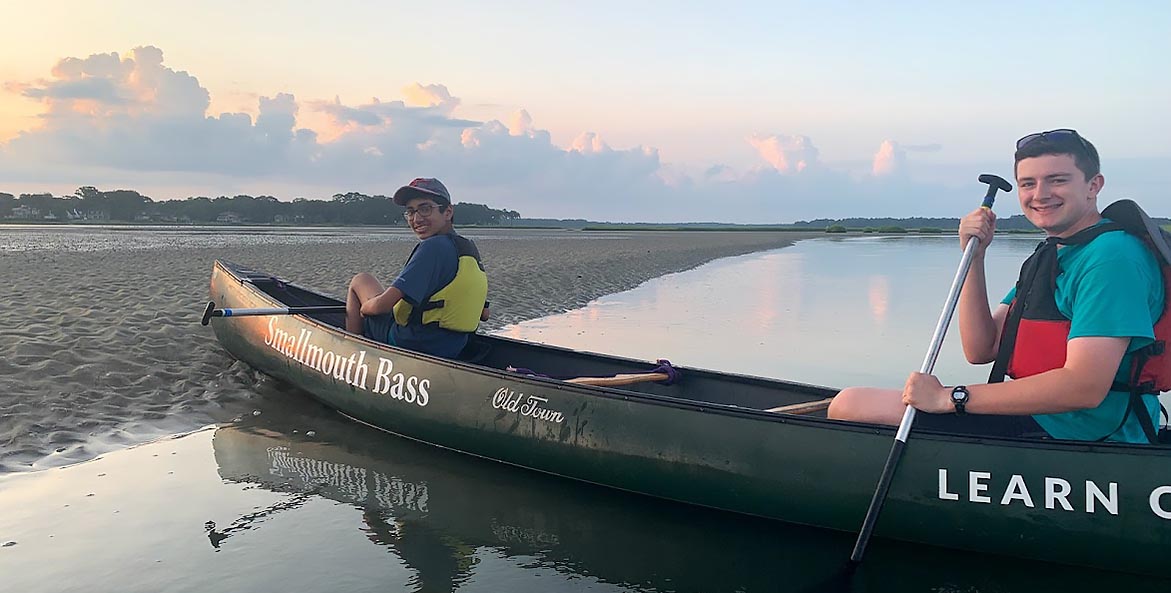 The Un-Silent Generation
"We have a very strong voice. We haven't learned to be silent yet," says Bri Akuamoah-Boateng, a junior at Poolesville High School in Maryland. Through advocacy, art, scientific research, and many other avenues, CBF student leaders like Akuamoah-Boateng are taking action for their communities, their watershed, and their world.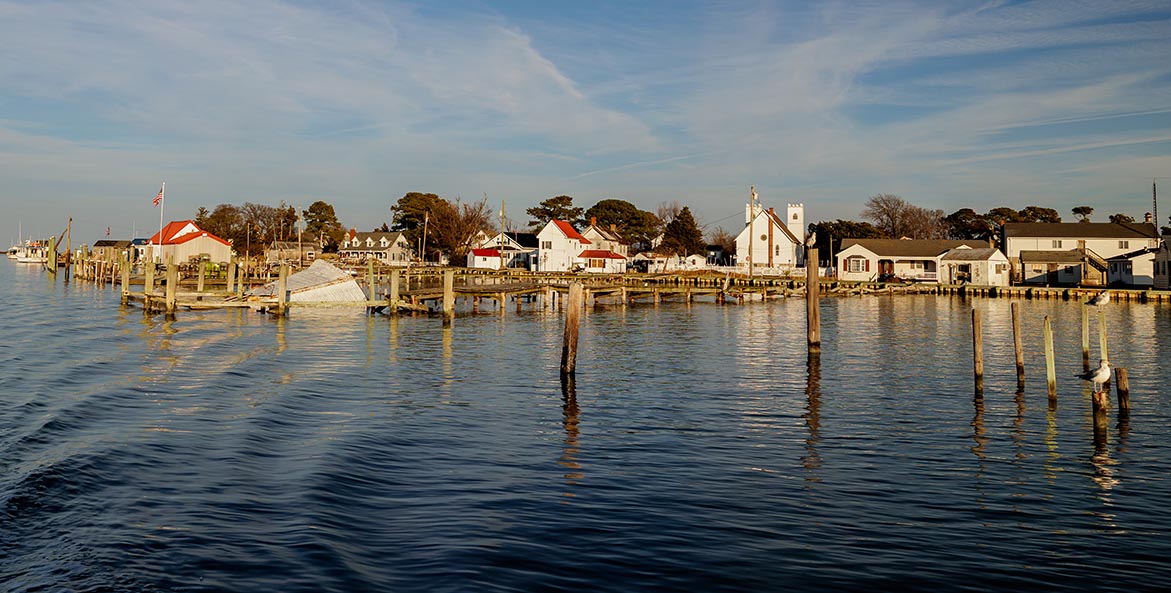 Thinking Like a Watershed
Every spring, a group of high school students from Rockingham County, Virginia, travels several hundred miles to Tylerton, Maryland, for a chicken barbecue to kick off the blessing of the fishing fleet. It's just one example of the lasting bonds CBF education experiences have forged between seemingly disparate communities—and the watershed that connects us all.
In the News
What You Can Do