Headwater wetlands in Pennsylvania, river valleys in Virginia, and oyster reefs on the Eastern Shore may seem like vastly different worlds. But all of these vital habitats have one thing in common: They're crucial to supporting life. A big takeaway from the recent CESR report, a landmark scientific study of Bay restoration, is that focusing efforts on improving conditions in these types of places—and tying success to measurable outcomes for living things—can help maximize the benefits and pace of restoration. The large-scale oyster habitat restoration strategy, which is on track for success, is one example of what that approach might look like. Another component could be restoring living shorelines. Building on what has worked but also taking innovative approaches will be necessary to solve problems like algae blooms in the Shenandoah River, to save the tiny bog turtle in Pennsylvania, and to safeguard nursery habitat for juvenile striped bass. Doing so, as CBF President Hilary Harp Falk writes, will help "create a future in which humans and nature flourish together."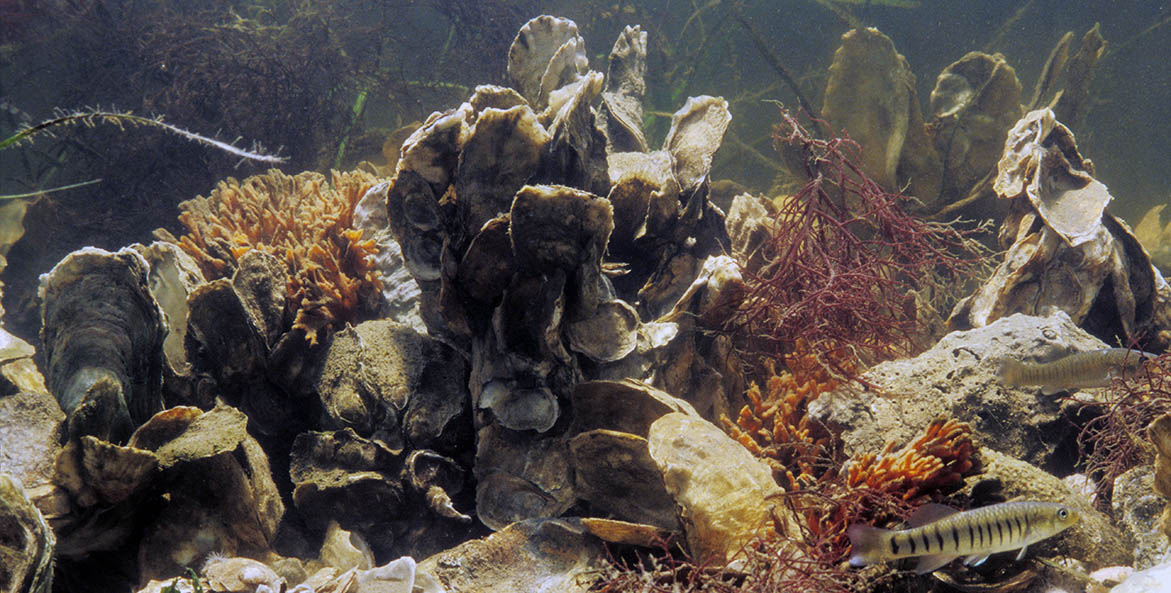 The Oyster Model
Fifteen years ago, restoration partners considered introducing a non-native oyster to the Chesapeake Bay because the condition of the native population was so dire. Instead, they overhauled their approach to focus on rebuilding reef habitats and evaluating success based on living resource metrics. Now, not only are oyster restoration goals on track, this type of approach provides a model for restoring the Bay in other areas.
VIDEO: Striper Survey
Every summer, researchers in Maryland and Virginia conduct juvenile striped bass surveys in the Bay's tidal rivers, where young fish spend the first months of their lives. Improving water quality in these shallow-water nurseries is critical to the future of the fishery, and the recent CESR report suggests it is key to accelerating restoration progress at large.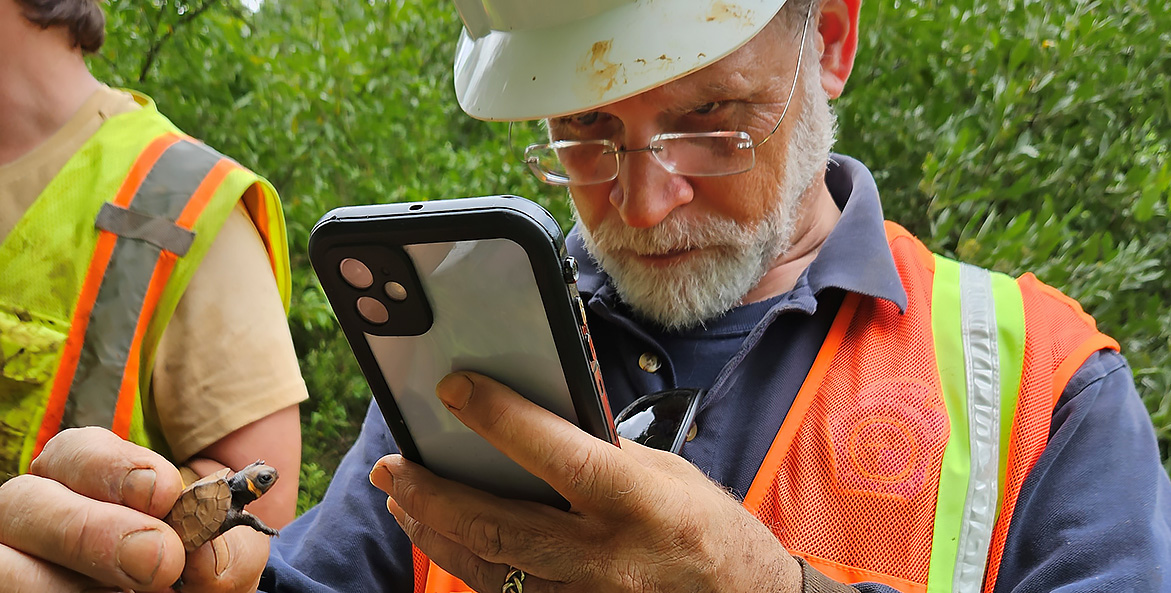 Tiniest Turtles
At just three to four inches, the bog turtle is the country's tiniest. But when conservationists find it in the headwater wetlands and meadows of Pennsylvania—where the species is endangered—it's a big deal. The turtles' future depends on the health of the headwaters, as do downstream waterways and many other species like brook trout and the Eastern Hellbender.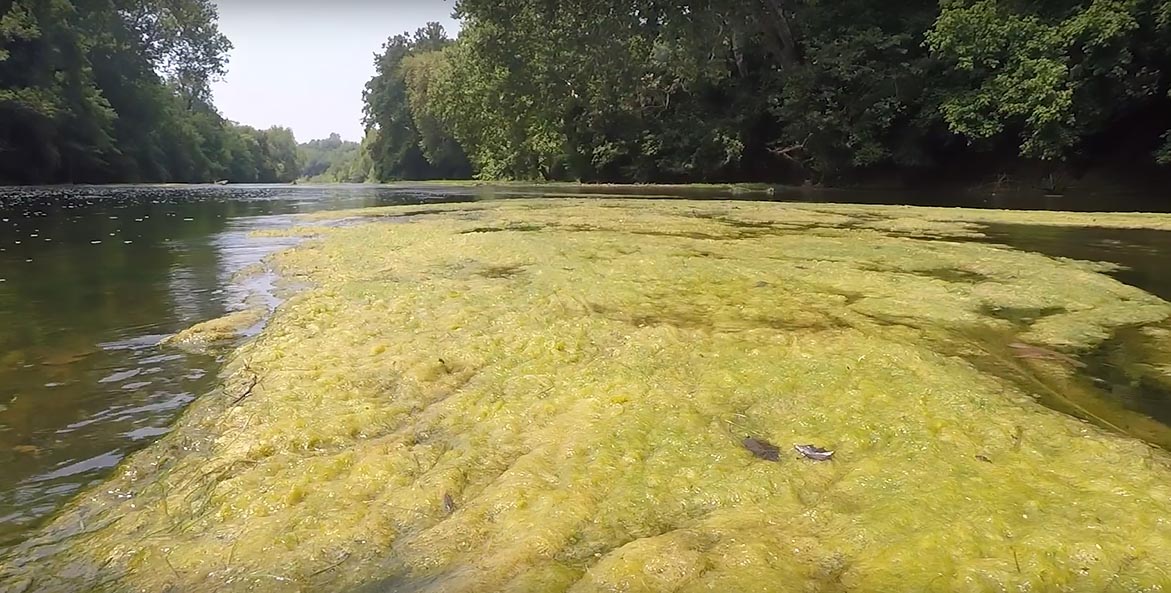 VIDEO: Shenandoah's Algae Alarm
This summer, as in many others, excessive algae growth is causing problems for people who spend time on the North Fork of the Shenandoah River. Fueled by nitrogen and phosphorus pollution and warm temperatures, some blooms can produce toxins. Others form large mats that impede fishing and recreation. Actions by farms, homeowners, and businesses can help improve conditions here and downstream.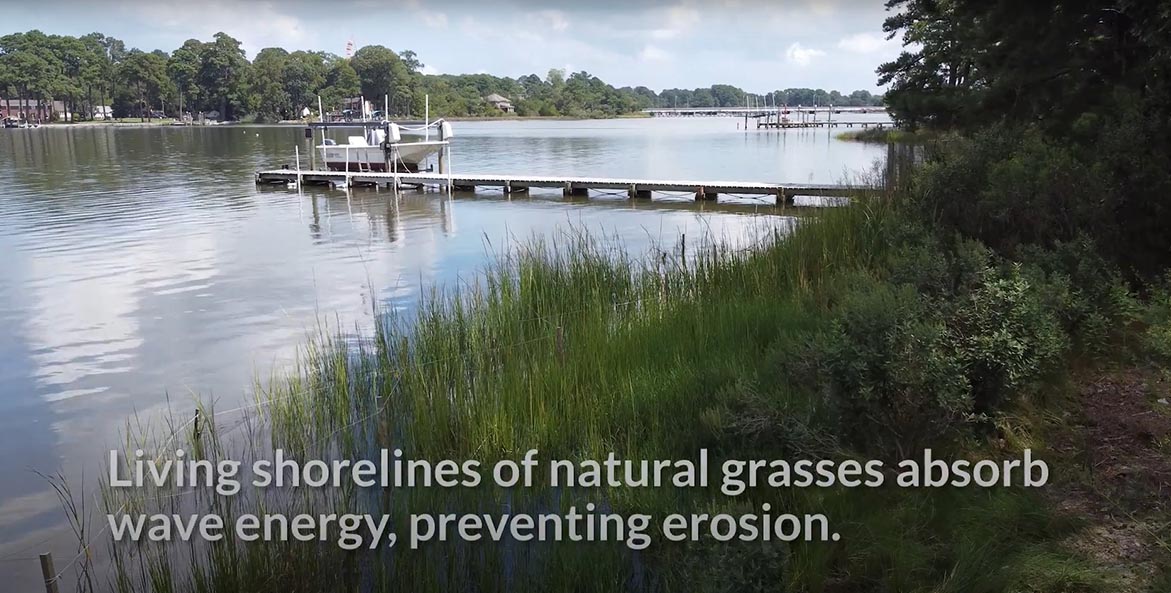 VIDEO: Living Shorelines
Much life in the Bay happens where wetlands and marshes meet the water, but many of these natural shorelines have been lost. As part of the Living Shoreline Collaborative in Virginia, CBF is raising awareness about how restoring living shorelines can help homeowners absorb wave energy and reduce erosion, filter pollution, and create wildlife habitat—a critical part of accelerating restoration.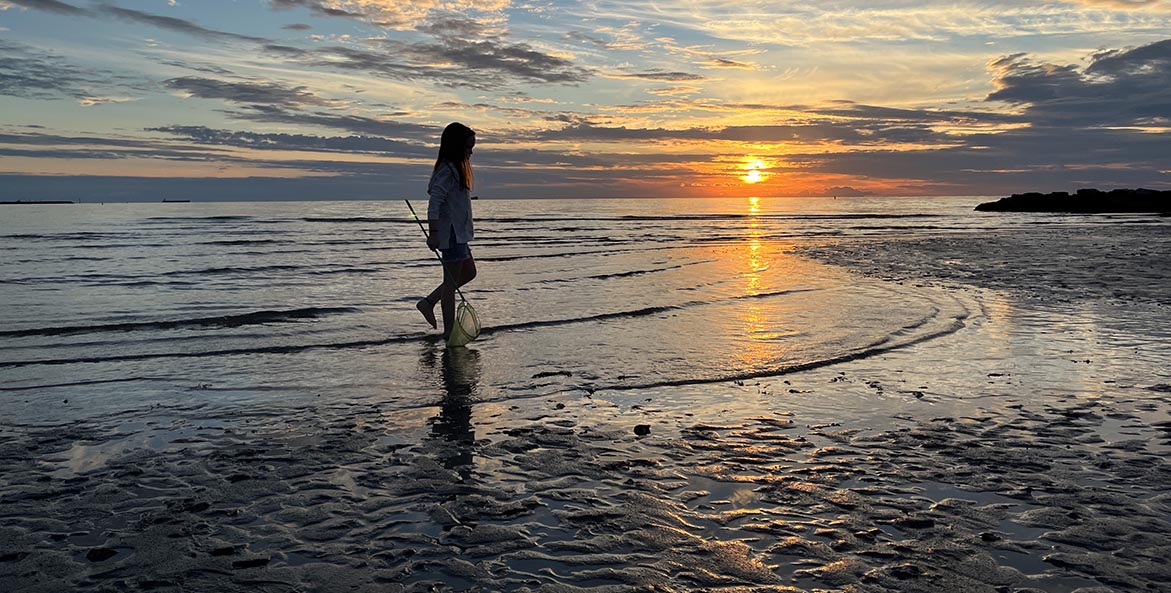 The Bay's Future
Bay restoration is at a critical moment, one that demands building on what has worked, but also new approaches, writes CBF President Hilary Harp Falk. That includes placing more weight on improving habitat in streams, rivers, and marshes, as well as centering the needs of communities to "create a future in which humans and nature flourish together. "
In the News
What You Can Do