Summertime and being on the water go together like crabs and Old Bay. And while school is still out for most kids, the Chesapeake Bay is a great place to learn when the weather's warm.
Learning outside with CBF's environmental educators connects students with the wonders of the Bay and complements what's taught in the classroom the rest of the year.
In just one week in late July, more than 100 students visited CBF's Brock Environmental Center in Virginia Beach. They saw moonfish and dolphins, planted oysters on sanctuary reefs, and pulled seine nets through the tidal marshes.
The students came from three amazing programs:
An Achievable Dream operates at several public schools in Hampton Roads with a goal of ensuring that all children learn and succeed regardless of their socioeconomic background.
Pathways to Science exposes Latina high school girls to STEM fields of study and careers at a week-long residential camp funded by the National Science Foundation and hosted at Randolph-Macon College.
The Virginia Wesleyan Environmental Institute's Summer Scholars program connects girls entering the ninth grade with opportunities in the STEM fields.
These photos are just a sample of the many experiences these students had with CBF.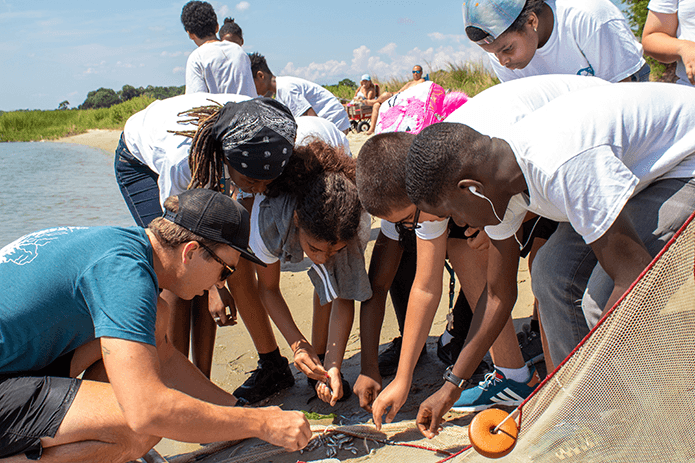 Students from the Achievable Dream Academy and a CBF educator investigate small fish caught in the Lynnhaven River with a seine net. These fish can reveal a lot about water quality and are an important part of the Chesapeake Bay's food chain.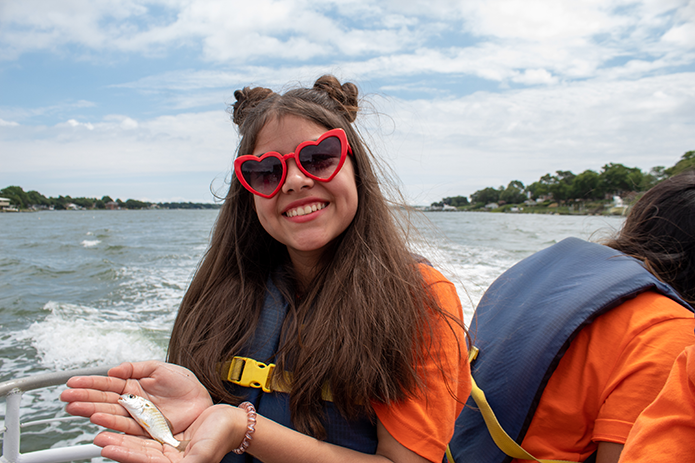 Jimena Muñoz of Pathways to Science shows off a spot caught in a trawl net in the Lynnhaven River.
Maya Spektor of the Summer Scholars program examines a baby cobia.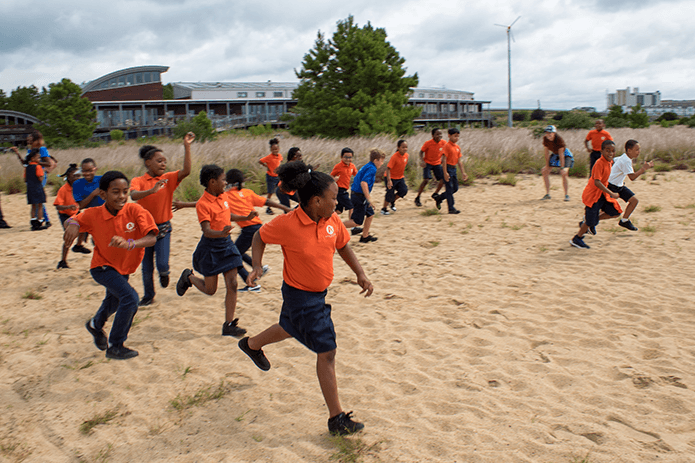 Achievable Dream Students from Seatack Elementary in Virginia Beach play "Pollution and Bay Savers" in the restored grasses and sands of Pleasure House Point.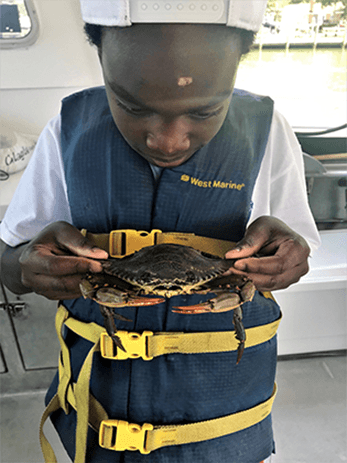 Achievable Dream student Elijah Todd holds a blue crab on a CBF education vessel.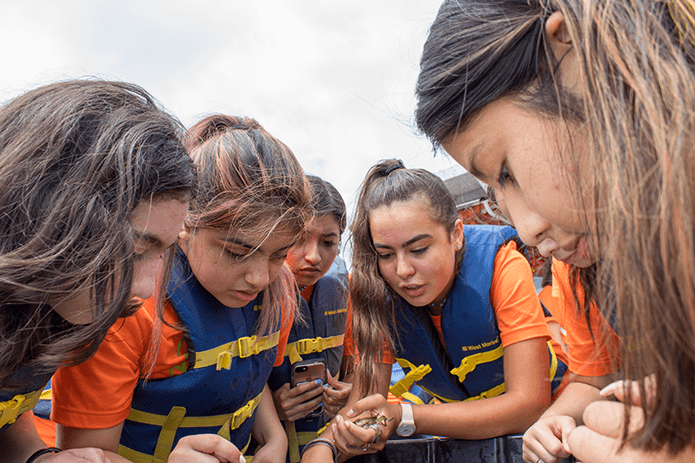 Students in the Pathways to Science program examine crabs and fish caught in a trawl net.
Students from the Achievable Dream Academy hunt through Pleasure House Point for native plants to fill their bouquets. Whoever has the most diverse array of species wins!
Issues in this Post