The Chesapeake Bay Foundation (CBF) continued its work in Southern Maryland by planting more than 1,000 trees and shrubs at a working oyster farm in Hollywood on Nov. 9.
More than 100 volunteers helped plant sycamores, tulip poplars, bayberry bushes, and other trees at the event on a sunny and mild fall Saturday.
The volunteers worked quickly to deposit the pre-potted trees and shrubs into augured holes in an open field and along a dirt road on the property, known as Tranquility Farm. The trees planted this fall cover an area of about five acres that was previously open space.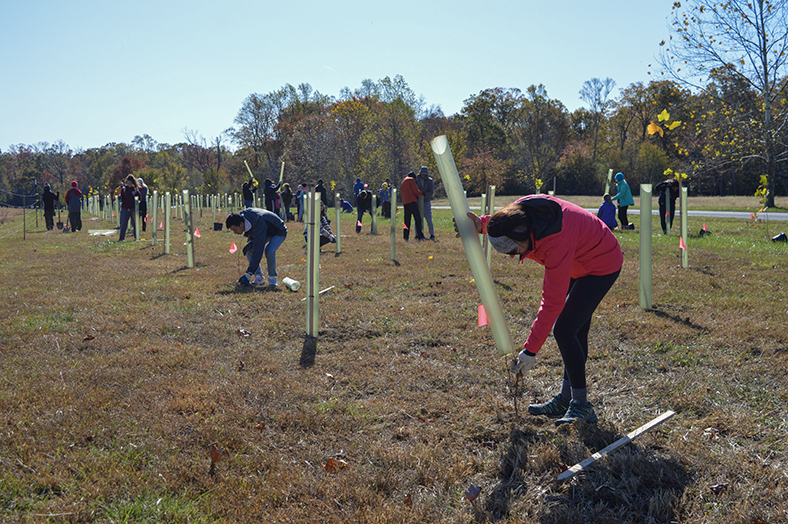 The farm is also home to the aquaculture business Hollywood Oyster Co. which raises oysters in the Patuxent River next to the property.
"I was just so impressed with how many people came out to our place to plant trees," said Tal Petty, the founder of the oyster company. He said he hopes the trees create habitat to enable the local quail population to grow.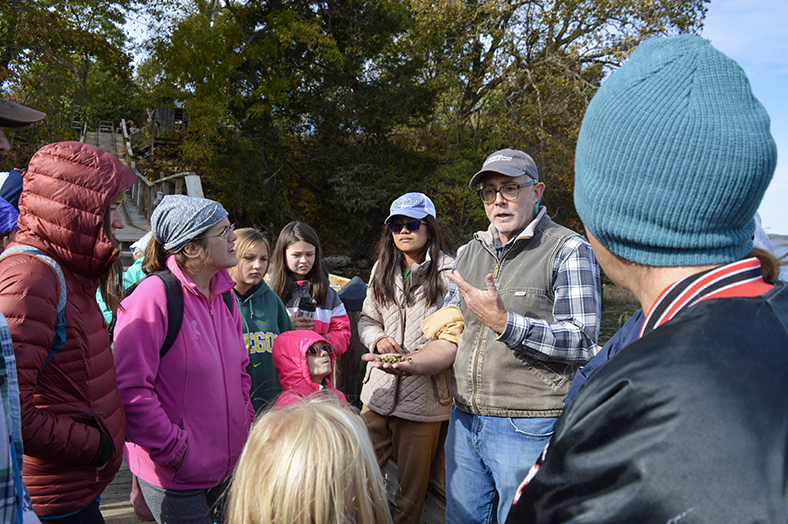 Petty told the volunteers after the planting that the land is an environmental trust and will not be developed in the future. After the planting, many of the volunteers took a tour of the oyster aquaculture operations.
In the spring, CBF staff and volunteers will return to plant trees and shrubs on an additional 5 acres at the farm.
The work continues CBF's efforts to add more natural filters to the Chesapeake Bay watershed. Trees use Bay pollutants such as nitrogen and phosphorus to grow, preventing them from running off farm fields and other surfaces during rains and then ultimately flowing into the Bay. The new trees will also help improve soil health and provide habitat for wildlife.