CBF's Student Leadership (SL) Program offers high school students a range of opportunities to grow their Bay knowledge and learn how to lead others to act for their local communities. Passionate and driven, these student leaders inspire us as they use their voices to speak out on behalf of their generation for clean water. We recently caught up with five recent SL graduates to see what they're up to, and how their SL experiences helped lead them to where they are.
Interested in gaining professional development experiences like those described below? Join us this summer and become part of the SL team!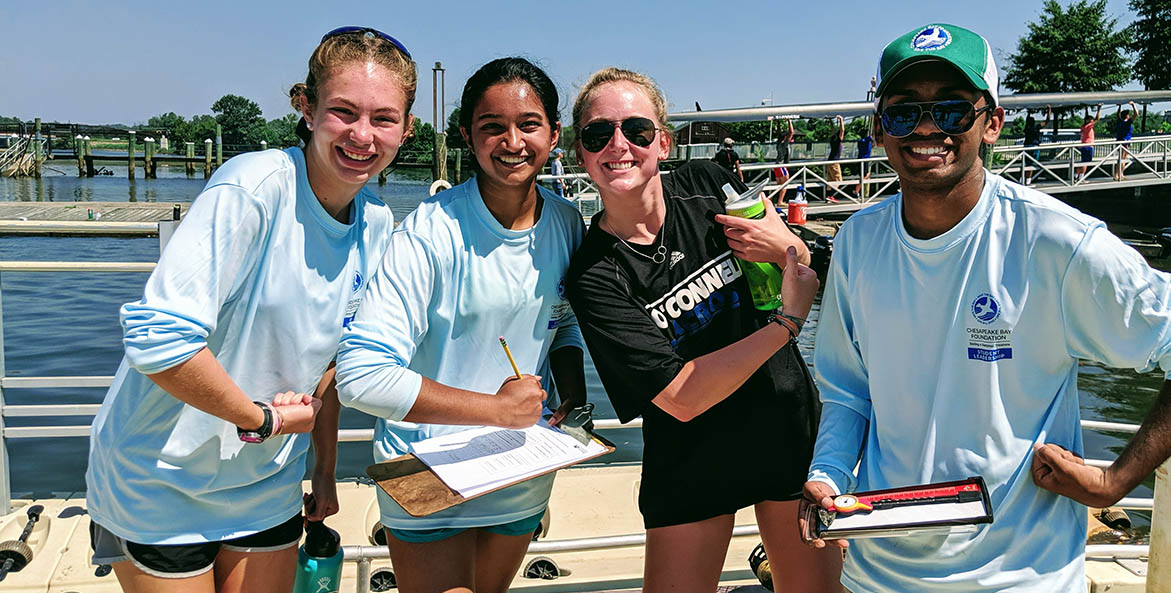 Kennedy Jones—Fairfax, Virginia
I am a First Year at Washington College in Chestertown, Maryland. I am also a Presidential Fellow on the Social Justice and Environmental News tracks. Since my first semester was virtual I have also been interning at a political firm. I am planning to major in Environmental Science and Political Science with hopes of going into either environmental education or environmental policy. My experiences with CBF's Student Leadership program have helped me immensely in all of my classes but particularly my first-year seminar–Imagining Leadership and Intro to Environmental Studies class. In our first week of Imagining Leadership, we were tasked to teach our class about a type of leadership, I chose Student Leadership. I shared what I did through my student action project along with my friends Hanna, Haley, and Lauren who helped make the Hellbender Pennsylvania's State Amphibian.
When I went to the D.C. Masterclass we were exposed to so many important organizations and issues that all play a role in our environment that I have been able to pull on in my environmental studies class. This background knowledge on topics such as the importance of Environmental Justice, biodiversity, and sustainability as a whole all continue to circle back around and have allowed me to connect back to my time in the SL program. After all, connections really do make meaning and without the SL program, I wouldn't be where I am today.
I completed two action projects while a part of the SL program. First, I got my high school to install two reusable water bottle stations to cut down on our plastic emissions. Second, I created a sustainability group to come together as a student body to talk about sustainability and what we can do on campus to work towards being more sustainable. Since graduating both of my action projects have continued on beyond me with the addition of three more refill stations added on campus and a fellow SL member taking over the sustainability group.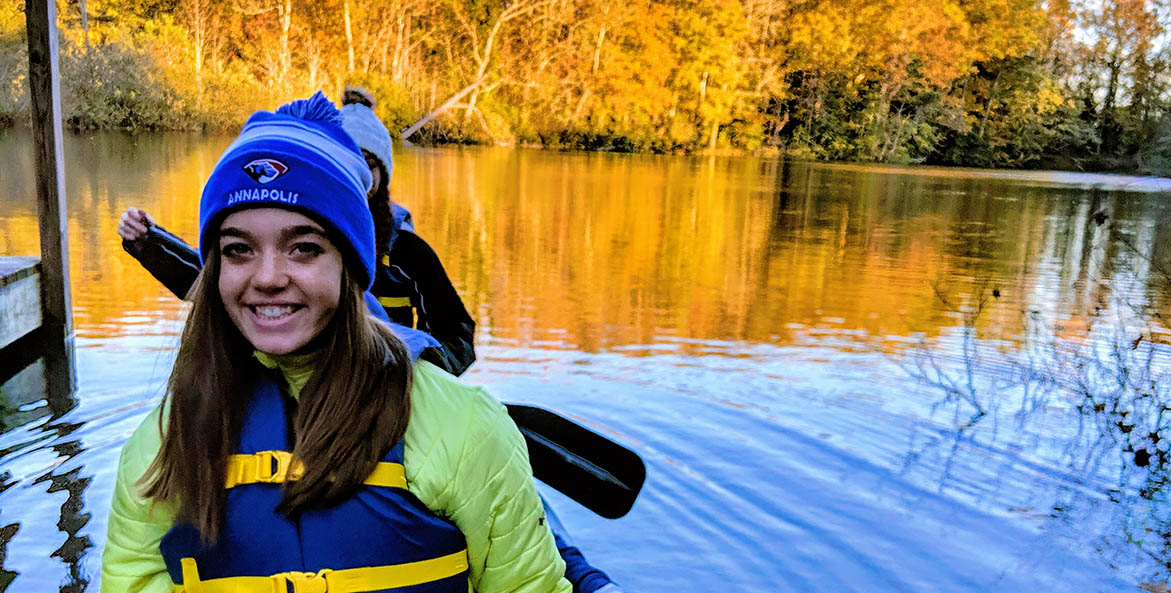 Amelia Farrell—Annapolis, Maryland
Right now I'm taking online classes at Anne Arundel Community College, with the intention of transferring to the University of South Carolina Columbia next year. I'm taking a wide array of classes—Oceanography, Communications, Intro to American Film, and Philosophy. It's been difficult staying motivated all the time only having classes over Zoom, but I've had the flexibility to work. I am a server at Garry's Grill in Severna Park, and I love it. I love my coworkers, the regulars, and the relaxed feel of the place. If you haven't been, I highly recommend it- either people don't know about it or they're regulars!
Recently in Oceanography, we've been learning about the impacts of people on the waters of the world. I've been patiently waiting through the whole science of the ocean and atmosphere part to get to this type of stuff! I miss connecting science with culture and the actions of people. There is great value in science, but I'd love to start studying Environmental Ethics or Justice. Philosophy has been strangely applicable in life. My class is logic based, similar to the rationality of math, but we learned about the different valid and invalid types of arguments. It's interesting being able to (mentally) recognize when arguments are invalid, and I can even apply it to myself to make my arguments stronger.
I miss my CBF Student Leadership experiences every day, honestly. Especially in COVID social distancing, I don't go outside or see anyone at times and it's hard to stay active with friends and my passions. My past involvement with CBF motivates me, even though I can't do too much with environmental protection right now. I feel my role now is to sneak in inspiration and facts to others, unsuspectingly, or learn more about the Bay when I can. I share what I know about organisms with my Oceanography class, talk with friends about what I'm learning and the importance of the Bay, and I bring up the technicalities of science and discussion in Philosophy. Though I feel limited by life right now, I still think it's deeply important to spread knowledge and instill an appreciation for the Chesapeake Bay to everyone, always.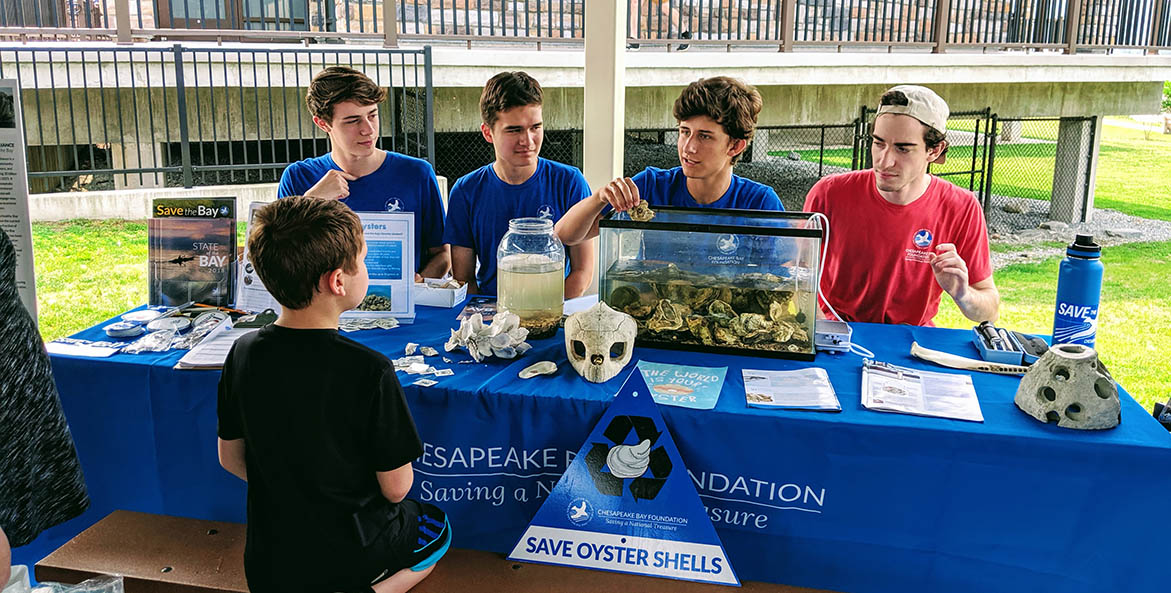 Frankie Willard—Poolesville, Maryland
I am a freshman attending Duke University. At Duke, I am studying Computer Science and Mathematics with the intent of pursuing the field of Machine Learning. I plan to use machine learning as a tool to coalesce my environmental and computer science passions towards environmental research and service. I am especially interested in mitigating climate change and developing climate models to demonstrate the effect of anthropological activities and policies on our Earth.
At Duke, I have been carrying the spirit of CBF Student Leadership with me through environmental service and research. I am a Duke Sustainability Ambassador, completing weekly assignments, readings, and videos to inform myself about sustainability before performing a campus sustainability project. I will also begin performing environmental research, as I will be modeling whaling data over time. Using my historical geospatial whale species distributions, marine ecologists will be able to better understand current and future whale distributions, which can inform policy decisions and conservation investments.
In addition to learning about sustainability and ecology, I am also learning new outing skills as I am enrolled in an Experiential Education and Outdoor Leadership course. This will allow me to serve as a staff member on their two-week camping trip for pre-orientation. I am incredibly excited by this opportunity to foster relationships between nature-loving students and to pass on my knowledge and experiences from CBF Student Leadership. The CBF student has become the teacher!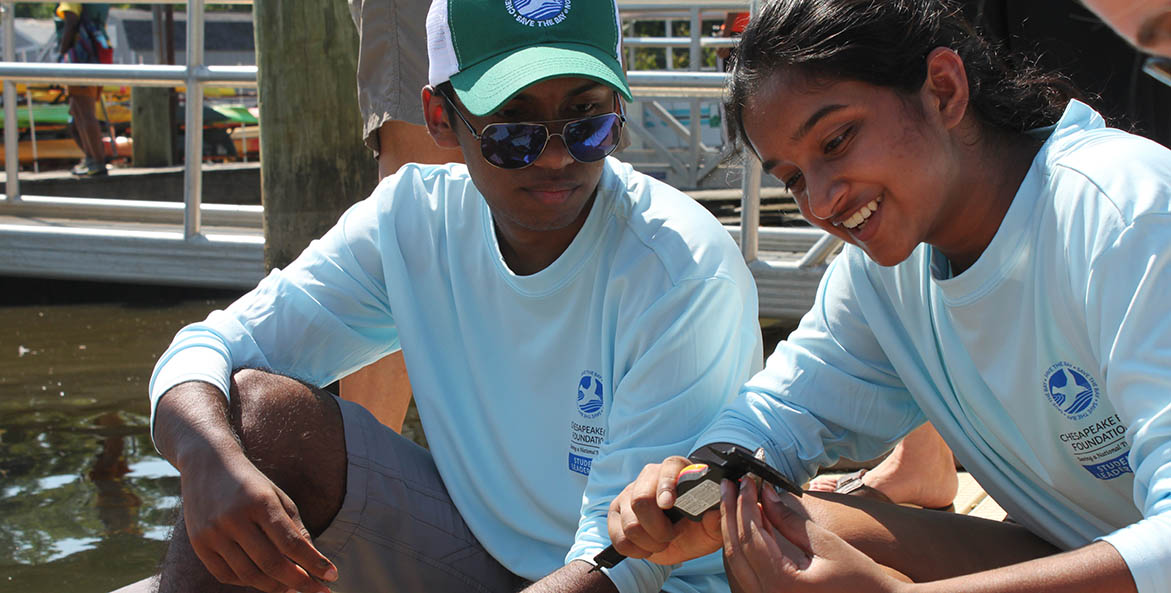 Athena Verghis—Ellicott City, Maryland
I'm a first-year Environmental Engineering student at Georgia Tech. Outside of my schoolwork, I've built a community of like-minded individuals through clubs and research opportunities. Growing up in the Chesapeake Bay Watershed and my experiences with CBF have gifted me an immense love for marine life—something I have carried with me during my time at Tech. I've been fortunate to work as an Undergraduate Research Assistant under Dr. Jean Lynch-Stieglitz. The project focuses on developing ocean-atmosphere models to predict future climate and ocean currents by replicating past climate conditions by analyzing atmospheric carbon dioxide concentrations from the Last Glacial Maximum (LGM). Yeah, it's pretty amazing!
CBF's Student Leadership Program has given me tools to advocate and commit my passions to create a tangible difference. Furthermore, CBF taught me the importance of environmental equity and the need for interdisciplinary work when tackling climate issues. I chose to apply these values as a volunteer for the Urban Heat Islands Project here at Tech to understand better the socioeconomic and health disparities related to the lack of green infrastructure and discover solutions to a more sustainable city for all.
From sweeping skylines to lush, green foliage, Atlanta and Georgia Tech have proved to be beautiful microcosms that I am lucky to be part of. I hope to bring back the knowledge to serve the community that has raised me, and I am thankful for all those (especially Megan Fink) who work to make CBF a dynamic learning community and a nurturing home for students like me.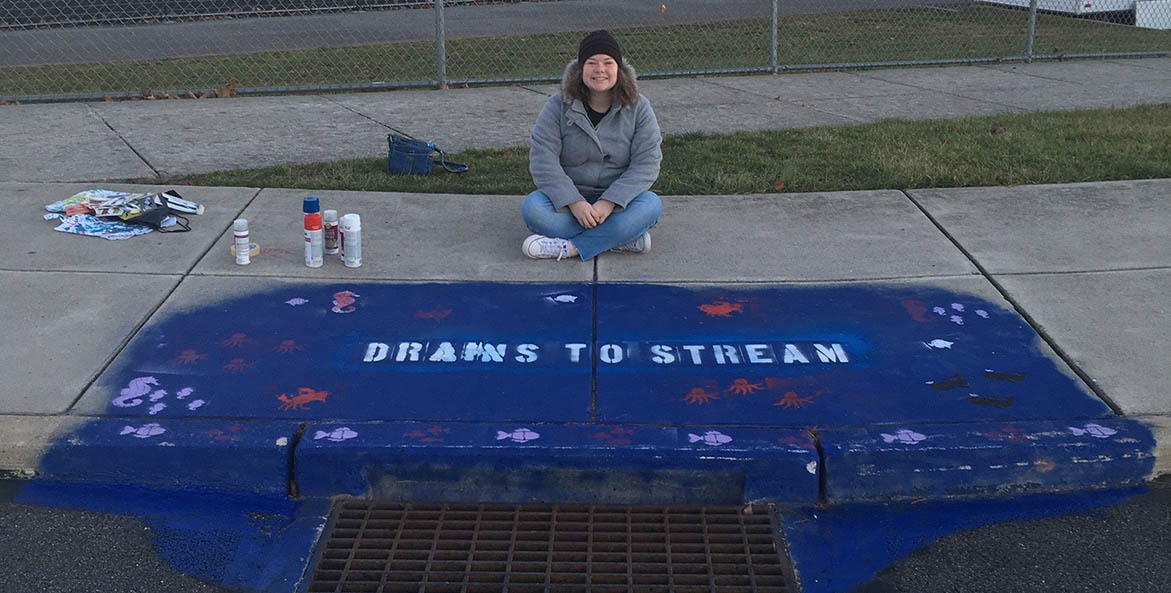 Hanna Ryon—Biglerville, PA
I am a first-year student at Messiah Universityin Mechanicsburg, Pennsylvania. I am a double major in Sustainability Studies and Communications. I also have a minor in Ethnic and Area Studies. I have learned so much about the real world in my first couple months at college and have been able to carry the attributes of Student Leadership into my life with me at Messiah. I am currently enrolled in an intercultural communications class, which has helped me better understand how to communicate and understand people from different cultures. I would eventually like to use the skills I learn in all of my programs to start regenerative gardens/farms in areas undergoing environmental injustices.
I have also gotten to exercise the skills that I learned in CBF's Student Leadership Program, such as networking, water quality analysis, and teamwork. I am grateful for the experiences I had as a Student Leader. I have made incredible connections with people and gained knowledge I wouldn't have access to otherwise.