Twenty-three percent of the land across the Chesapeake Bay watershed is used for agriculture to produce a diverse array of produce and animal products. But when scanning the product labels in their grocery stores, consumers wouldn't necessarily be able to tell.
As CBF's Clagett Farm promotes its CSA (community supported agriculture) this month, and Buy Fresh Buy Local Chesapeake looks forward to National CSA Week February 20-27, let's look at how buying local food makes an impact in the region.
1. Reduces Pollution and Greenhouse Gases from Transportation
"Local food" is food that has been grown and consumed within 150 miles of a consumer's home. On average, however, conventionally grown food is still consumed at a distance nearly ten times that. Shipping long distances vastly increases the amount of greenhouse gases and other air pollutants released into the atmosphere, which can result in climate changes that alter the water temperature, algal production, and lifespan of plants and animals living in the Bay. By buying products that can be grown locally, you reduce the pollution that results from greater travel distances.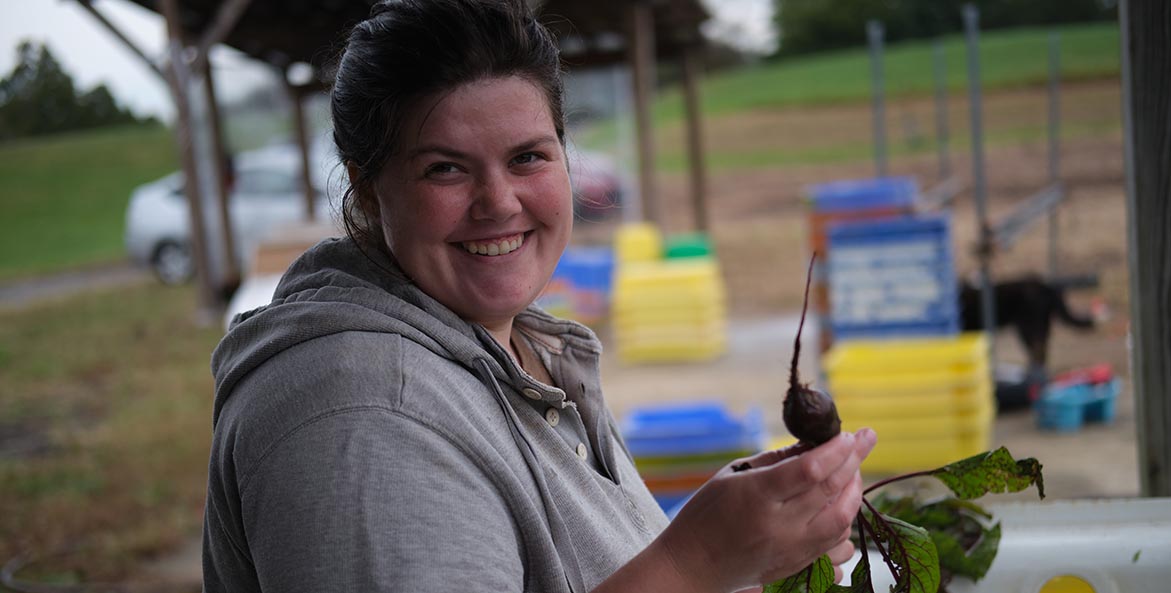 2. Reduces Plastic Pollution that Harms the Bay
In order to ship fresh products via boat, airplane, and truck everything must be packaged for travel. Often this means that produce is picked before it is ripe then wrapped in plastic, placed inside cardboard boxes, piled onto wooden pallets, and then shipped inside refrigerated containers to their final destination. The contaminates from non-recyclable plastics can be found in their original form dirtying waters and disrupting habitats and as microplastics, harming organisms who have ingested them.
For comparison, at CBF's Clagett Farm, the farm staff place their produce into reusable containers on the morning of distribution. CSA members take what they want out of these containers and place into their own reusable bags without the need for packaging.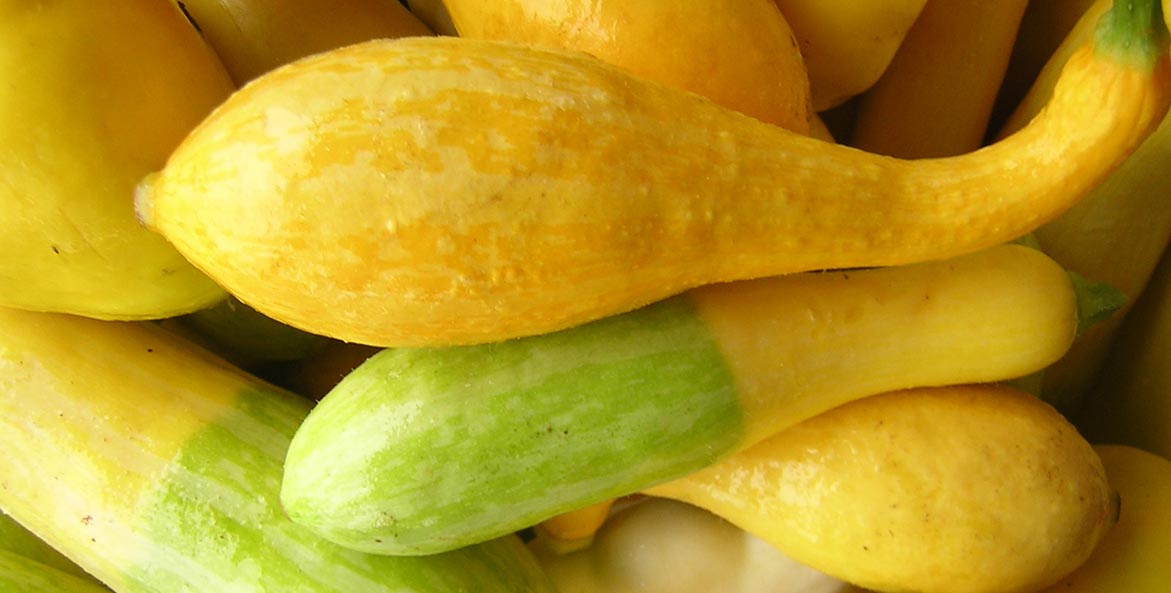 3. Provides Nutrient-Rich and Seasonal Foods
Our globalized food system has allowed consumers to have nearly any product in the world during any season. Biting into a fresh, juicy peach in the summer or looking forward to squash and warm soups in the fall are times when we recognize that eating seasonally and locally affords the products more flavor. Additionally, regenerative agriculture practices, that are used more often by small, local farms, emphasize good soil health that increase the nutrients in a product. Rich soil and sustainable farming practices prevent dangerous nutrient run-off from entering the Bay at its source.
4. Supports the Local Economy
When consumers buy from a local producer, nearly all of the profit earned from that product stays in the community. Not only are producers paying their local employees, but they are also spending their profits on other local products, benefiting the community through job creation and economic development. A thriving economy around the Bay allows for more resources and energy to go into its upkeep and restoration.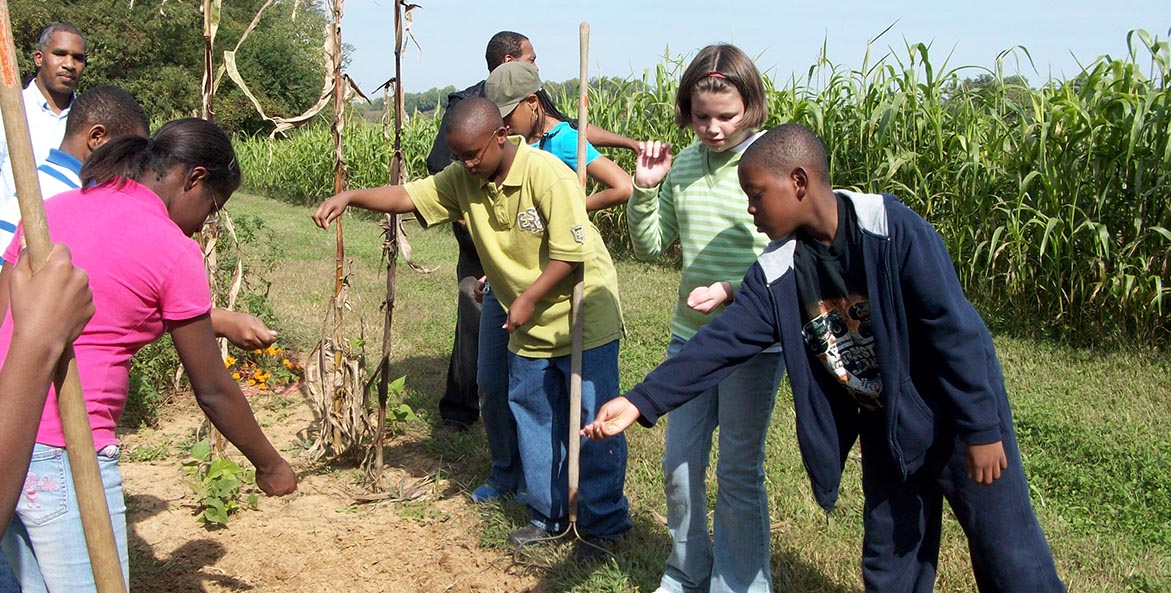 5. Fosters Community Spirit and Education
Local farms and community gardens throughout the watershed offer a chance to connect with nature, your food system, and the community of people around you. Many offer the chance to participate in educational workshops and classes that broaden our understanding and give people the chance to connect over the universal language of food.
Read More
Faith Schweikert, Buy Fresh Buy Local Assistant, CBF
Issues in this Post